COMCIT THERAPY TREATMENT THAT IS LIKE NO OTHER
At Stephen John you know we like to bring you the best quality and value for money, that is why we are the only Salon in the area to offer exclusively a COMCIT THERAPY TREATMENT THAT IS LIKE NO OTHER.
Not sure what this is? Attend our demonstration event on in October at 5.30 or 7.30 free of charge, date to be confirmed, you can get your questions answered with no obligation.
A Glass of Prosecco on arrival. Booking is essential.
With Christmas and Winter fast approaching it is the ideal time to take extra care with your skin and to look amazing for all those special Christmas Parties!!
BOOK YOUR CRYSTAL CLEAR COURSE NOW TO HAVE THAT NATURAL GLOW AND BEST SKIN FOR THE FESTIVE SEASON
OXYGEN THERAPY AT SPECIAL PRICE OF £40.00
NORMAL PRICE £57!!!
Do you feel your skin Is looking Tired and Dull , needs increasing firmness. Perfect treatment for Acne Prone Skin due to the anti bacterial effects, includes Apple that helps to illuminate toxins. Also excellent for teenage skin challenges.
OUR ALL TIME FAVOURITE IS THE EXFOLIATION FACIAL, A MDA MICRODERMABRASION THAT OFFERS SOLUTIONS TO A DIVERSE RANGE OF SKINCARE CONCERNS, REMOVING DEAD SKIN CELLS ALSO IMPROVING MUSCLE TONE AND ELASTICITY.
BOOK NOW!! GREAT VALUE AT £35.00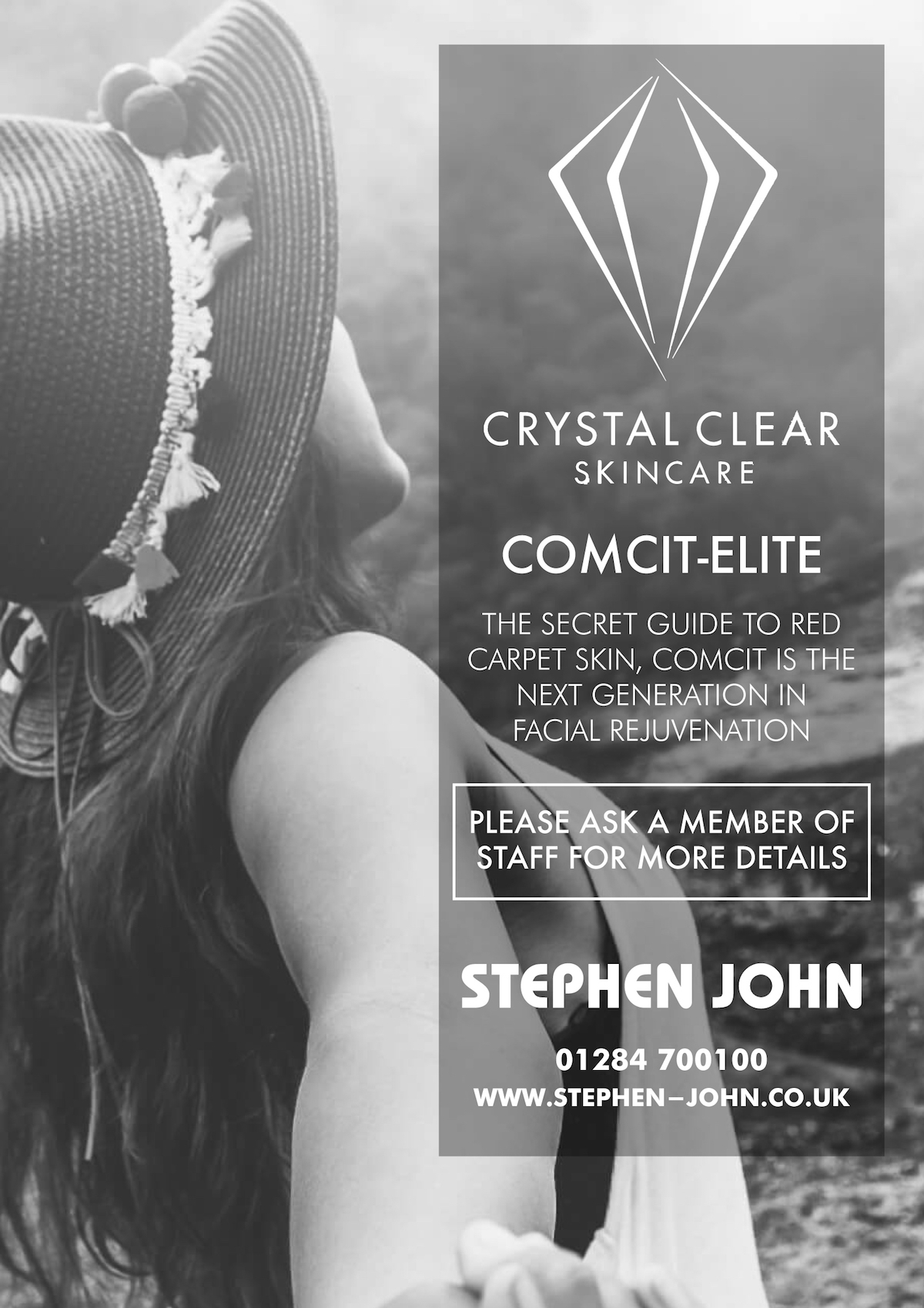 HAVE THE BEST SKIN TONES READY TO ATTEND ALL YOUR CHRISTMAS CELEBRATIONS.